THE ULTIMATE GUIDE TO FALL FUN IN MONTANA
Don't miss out on the best events, picturesque destinations, and insightful tips to make this fall your best one yet!
Unlock the secrets to the colorful fall season with our exclusive guide magazine below!
Follow the link below so we can send you your free guide!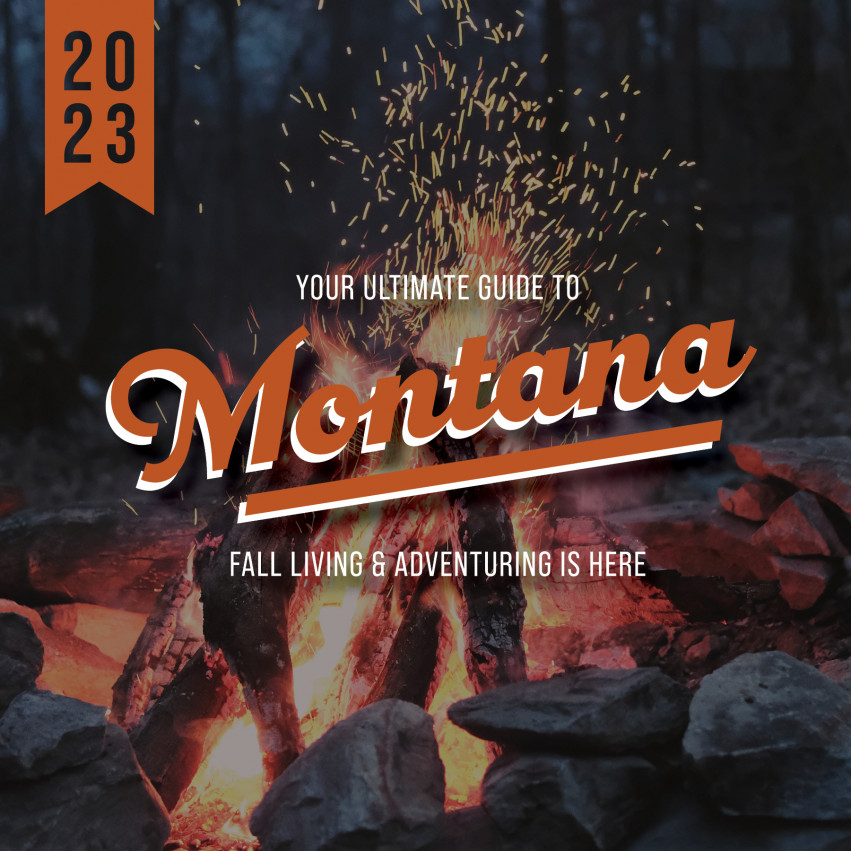 Embrace the Beauty of Fall in Bozeman, Montana: Your Ultimate Guide to Local Festivities
As the leaves begin to change and the air turns crisp, there's no better place to experience the magic of autumn than in Bozeman, Montana. From charming harvest festivals to scenic outdoor adventures, Fall in Bozeman offers something for everyone. At Tamara Williams and Company, we're excited to share our Free Montana Fall Festivities Guide, a comprehensive resource for locals and visitors alike. In this guide, you'll discover the best events, activities, and places to soak in the vibrant colors and cozy vibes of the season.
Bozeman's Fall Color Spectacle
Bozeman's stunning natural beauty comes alive in the fall, with vibrant shades of red, orange, and yellow painting the landscape. Take a scenic drive through the nearby Bridger Mountains or hike the picturesque trails in Gallatin National Forest to witness the breathtaking foliage. Don't forget to capture Instagram-worthy photos of the fall foliage – it's a must!
Fall Festivals and Events
Bozeman is home to a variety of fall festivals and events that celebrate the season. Here are a few highlights:
1. Bozeman Maze: Get lost in the Bozeman Maze, a fun-filled corn maze that's perfect for families. Navigate through the twists and turns while enjoying hayrides and pumpkin picking.
2. Sweet Pea Festival: Although traditionally a summer event, the Sweet Pea Festival Parade usually takes place in September, featuring colorful floats, live music, and community spirit.
3. Harvestfest at Rocky Creek Farm: Celebrate the harvest season with activities like apple picking, pumpkin patches, and delicious seasonal treats at Rocky Creek Farm.
4. MSU Bobcat Football: Fall wouldn't be complete without cheering on the Montana State University Bobcats at a home football game. Feel the excitement and energy of the crowd!
The Free Montana Fall Festivities Guide
Our Free Montana Fall Festivities Guide is your passport to enjoying autumn to the fullest in Bozeman. Inside, you'll find detailed information on these events and more, along with helpful tips on where to dine, shop, and stay during your fall adventure. Download your copy today to start planning your unforgettable fall experience.

Fall in Bozeman, Montana, is a time of pure enchantment. With the vibrant foliage, exciting festivals, and the Free Montana Fall Festivities Guide in hand, you'll be well-equipped to make the most of this beautiful season. Embrace the crisp air and the warm community spirit that defines fall in our charming mountain town. It's a season you won't want to miss.

At Tamara Williams and Company, we're passionate about helping you make the most of your life in Bozeman. Stay connected with us for more local insights and real estate opportunities. Happy fall, Bozeman!

Posted by Tamara Williams on